ROLLER & SOLAR SHADES
Nothing gives a more finished or tailored look than a single, neat shade that has the potential to completely disappear, allowing your stunning view to take front stage. Toronto Roller Shades offer the most comprehensive assortment of fabrics and can be tailored to any style of design and application.
ROLLER SHADE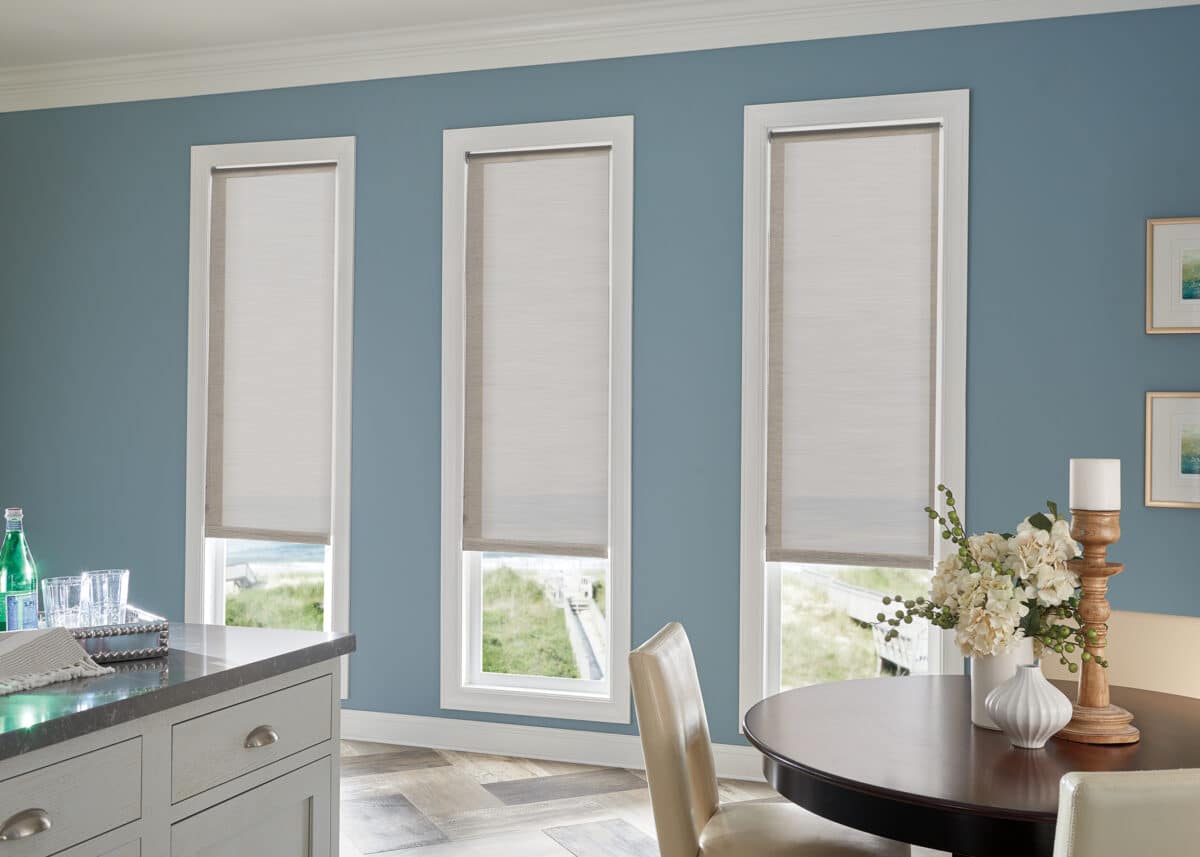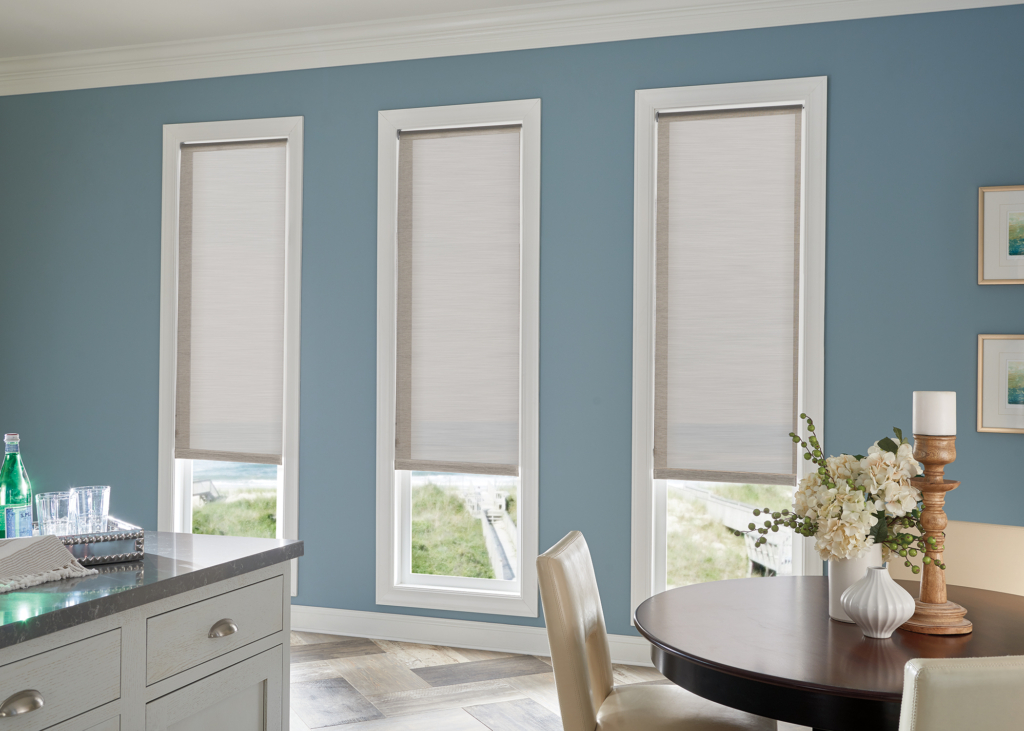 Toronto Roller Shades offer a versatile blend of both fashion and function. They are a top pick for coordinating with other window treatments, Toronto Roller Shades are available in a wide range of unique, textured materials, styles, and colors, allowing you to create a truly custom-like design that instantly upgrades your interior. Learn more about Toronto Roller Shades.
SOLAR SHADE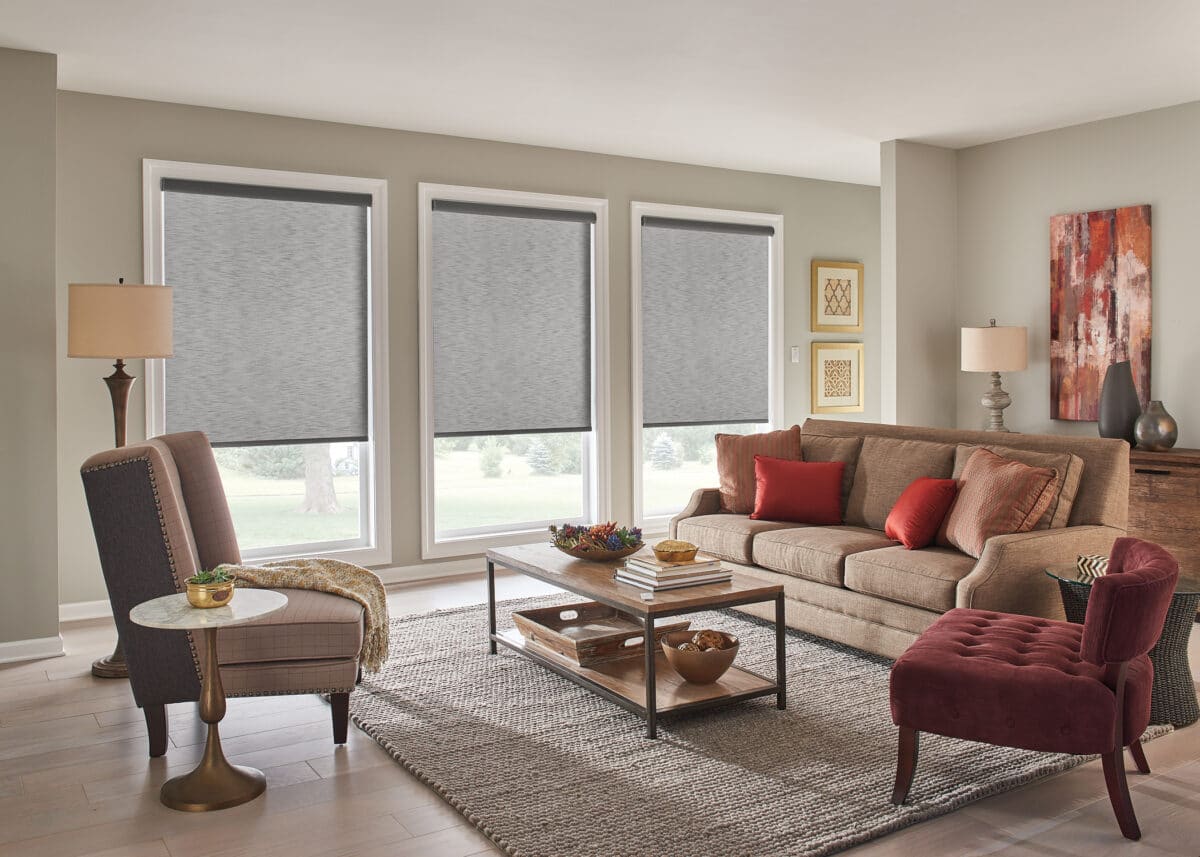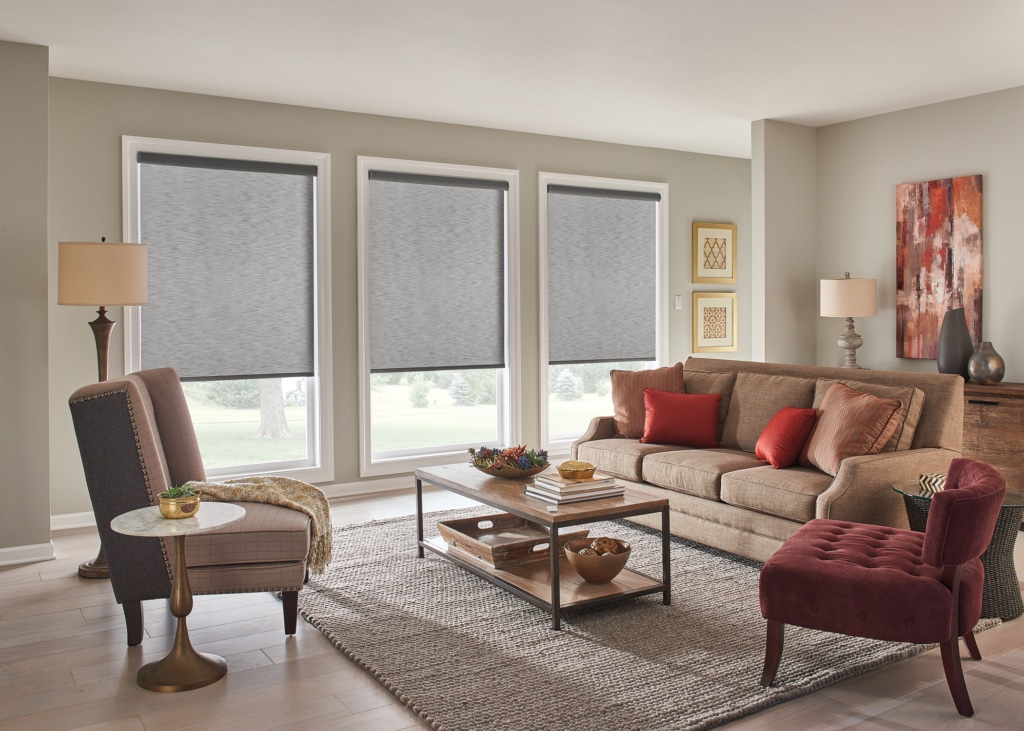 Looking for an elegant custom window treatment that allows you to maintain your view, yet also offers options for reducing glare? Then you'll both love and appreciate our selection of Toronto Solar Shades. We offer Toronto Solar Shades in a variety of screens and sheers, and in varying opacity levels that reduce the amount of UV light coming in through your windows. Learn more about Toronto Solar Shades.