Exclusive style and gentle translucency for an endless variety of moods.
Overture Sheer Shades have been the leader in light diffusion with specially crafted fabrics that transform harsh sunlight into beautiful ambient light. With no cords or tapes, the sheer facings allow you to view through the vanes to the outside, while maintaining a discreet level of privacy.
The brilliantly engineered shadings feature soft, adjustable S-shaped vanes that appear to be floating between two sheer fabrics. Simply tilt the vanes to achieve your desired level of light and privacy.
Overture Sheers diffuse strong incoming light and create a soft glow in your Toronto home. The white rear sheer obscures the view into your home, providing daytime privacy.
Just as sunscreen protects your skin from the sun's damaging ultraviolet (UV) rays, Overture Sheers help protect your room's interiors and add to the lifespan of your valuables.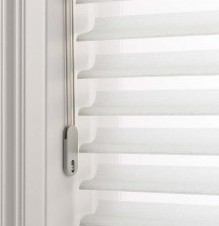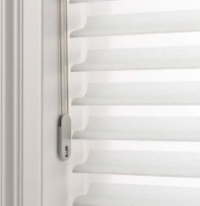 Continuous Cord Loop
Tilts vanes open and closed as well as lifts and lowers your shades. The specially designed cord tensioner must be secured to the wall or window frame in order to function properly, so it eliminates dangling cords and enhances child safety.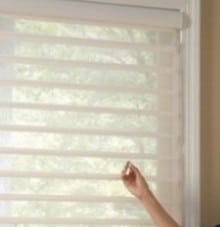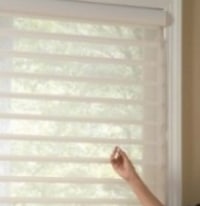 Retractable Cord
Raises and lowers the shading and tilts the vanes for exact light and privacy control. The single pull cord remains the same length for enhanced child safety.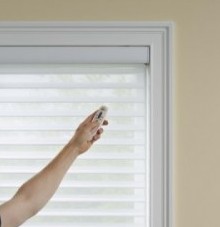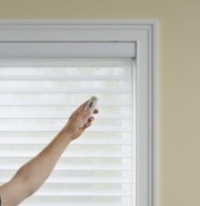 FABRIC COLLECTIONS
With an abundance of colours and fabrics, you can choose from a range of beautiful collections. Every group has its own character, with a variety of structures and vane sizes, making Overture Sheer Shades  suitable for every size of window and in every interior.